Awesome Food Co is an Australian-based company that combines health and innovation to bring you delicious Italian flavours in the form of ready-made gluten free pasta sauce. Every jar contains nothing but the good stuff, with no added sugar or artificial ingredients that could taint an otherwise wholesome meal. The products are also palm oil free in line with our sustainable conscience, and of course free from gluten which makes them suitable to serve to all your guests!
One of the best aspects of the Awesome Food Co range is the versatility of each product. They're not just limited to pasta dishes, the range of flavours will amplify any meal ranging from a pizza or parmigiana, to a soup or stew. Get creative and fill your tummy with high quality Italian flavours that are 100% free of nasties! Our gluten-free pasta sauce is the simple dinner solution you've been searching for.
Nothing sounds more tantalising than the combination of traditional Italian cheeses (Parmigiano Reggiano and Pecorino Sicilian), fresh juicy tomatoes and a little hint of vodka for some extra depth. This one makes the perfect simple pairing with fresh seafood, or of course tossed in with your favourite style of pasta.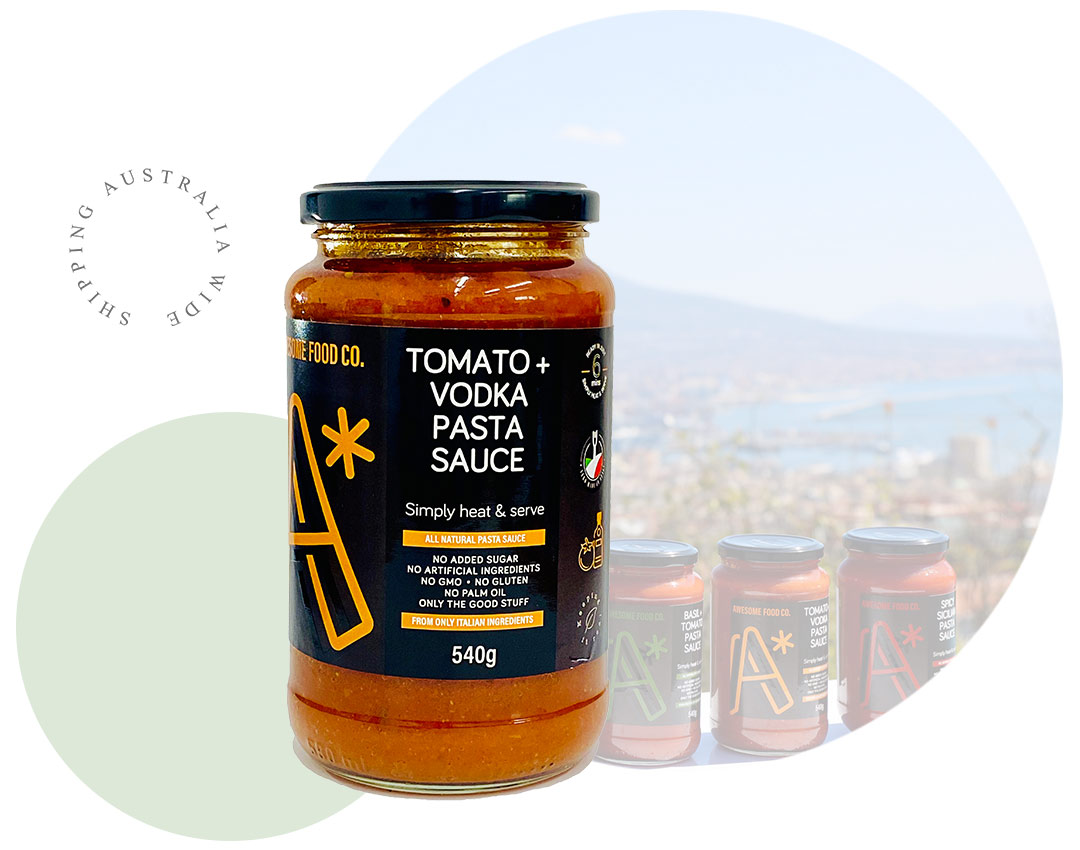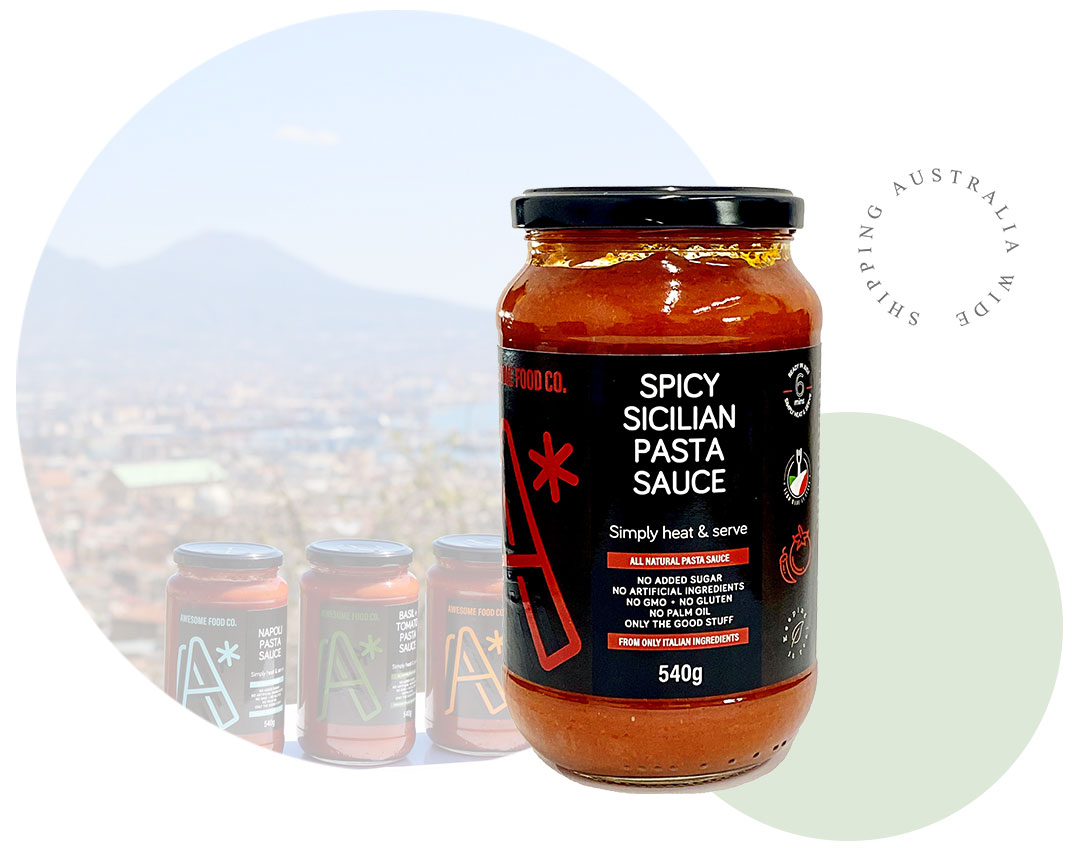 Prefer something with a little more bite? The Awesome Food Co spicy sicilian pasta sauce will set your soul on fire. These delicious and unique flavours bring an edge to anything you serve them with, whether it's poured over a chunky chicken schnitzel or worked through a simple ratatouille. 
Our Basil & Tomato gluten free pasta sauce has undoubtedly become the go-to for aspiring home chefs. The fresh, flavourful combination is made up of 6 premium-grade Italian ingredients that will sing to your taste buds as they recognise the familiar flavours of Nonna's cooking.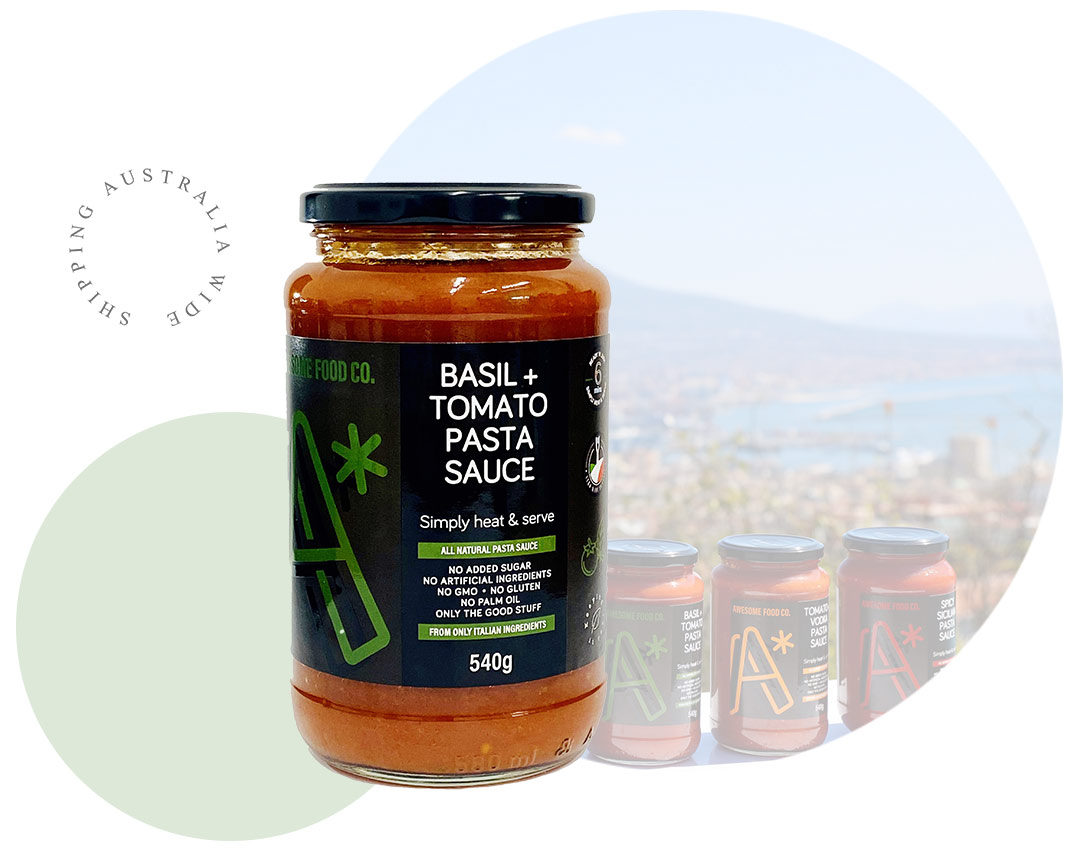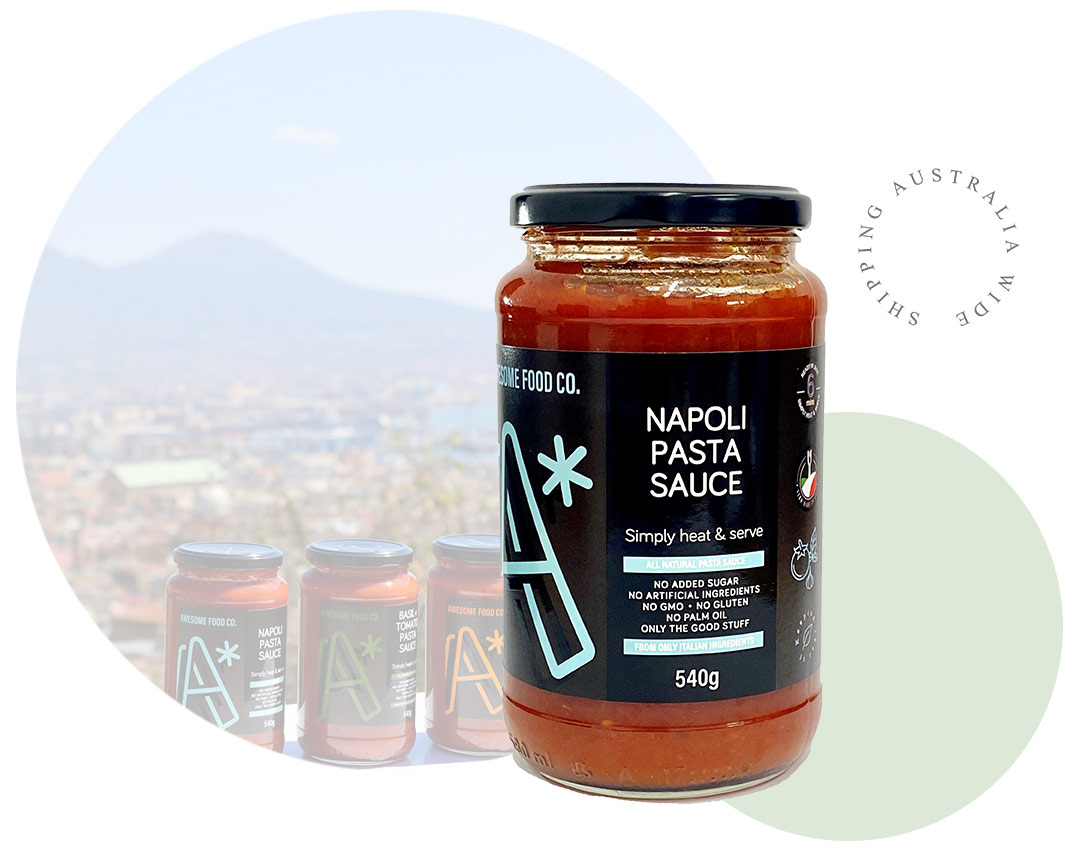 Absolutely bursting with rustic fresh flavours, the Awesome Co Napoli gluten free pasta sauce is the perfect balance between simplicity and sophistication. With 100% Italian tomatoes and extra virgin olive oil, It's a winner with all who love a hearty feed. It's an essential for your next homemade pizza!