Deemed the best in the world, Gragnano pasta stands unrivalled as one of the most prestigious, flavour-filled and unique Italian varieties on the market. The wheat is cultivated in the now-famous Gragnano region; one of only two locations that the king of Napoli saw fit for production of dried pasta due to its ideal growing conditions. Gragnano endures a balanced microclimate with the perfect combination of sun, humidity and wind. Following harvest, strict production methods involve drying the pasta in low-temperature mountain air to reveal delicious, authentic Italian flavours that warm your heart and soul in every way! Our Gragnano pasta range is versatile enough to cover all your favourite dishes, ranging from a classic bolognese to a slightly spicy penne all'arrabbiata. As an Australian owned and operated Italian food store, you can trust in the fast delivery and quality service that comes with every purchase from our online pantry!
Antiche Tradizioni di Gragnano
It's fun, embodies traditional taste, and now it can be delivered straight to your doorstep from the famed fields of Gragnano. We guarantee you'll love every bite of your next spaghetti dish with the Gragnano pasta range, whether it's an age-old meatball recipe you got from your grandmother, or a more contemporary dish filled with all your favourite vegetables and a tangy tomato sauce.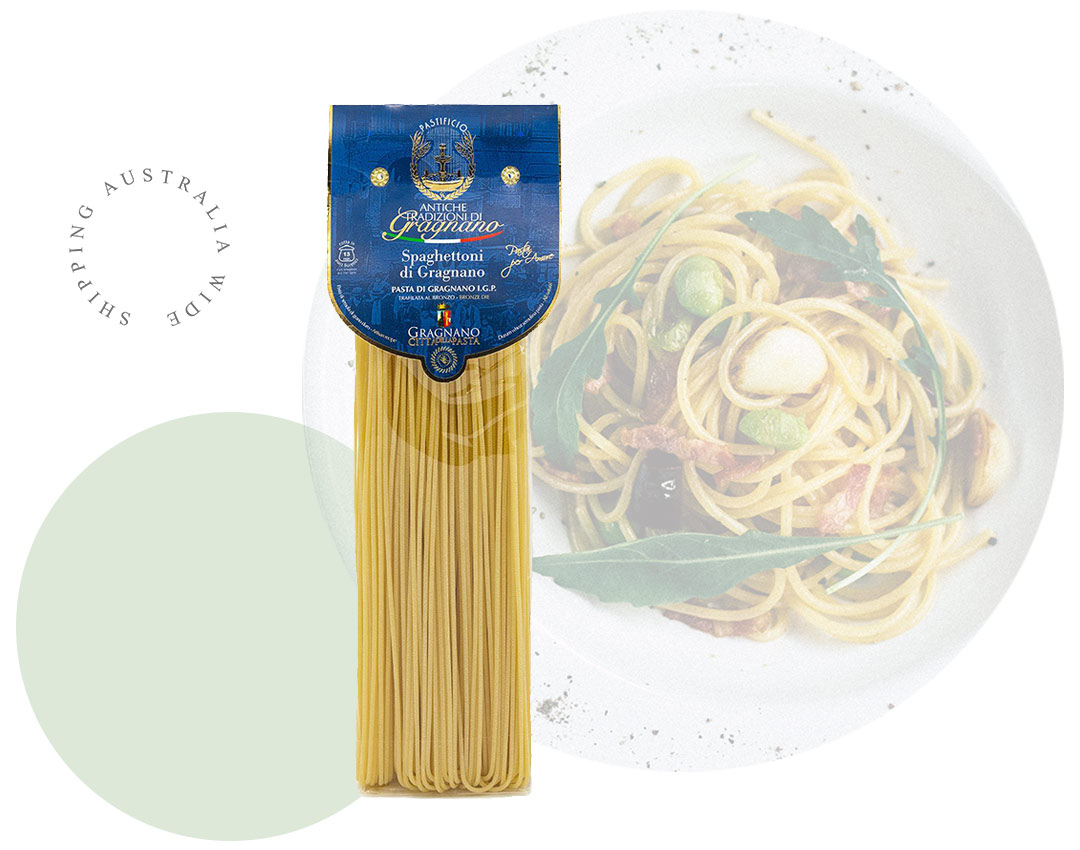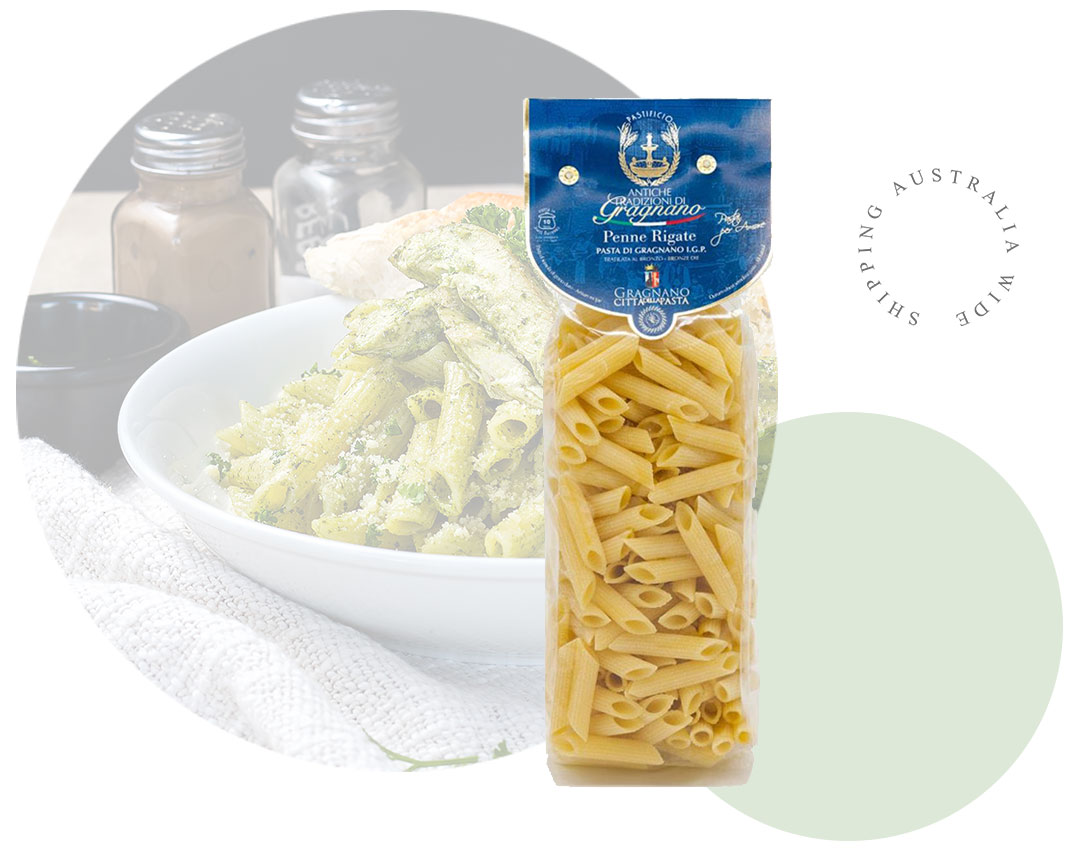 Antiche Tradizioni di Gragnano
Penne is undoubtedly an Italian household favourite, with a tubular form known best for retaining the delightful sauces, meats and vegetables you pair it with. Use our Grengano penne rigate for your next baked casserole for an easy and delicious people pleaser, or scour the pantry to create a creamy chicken-based dish to enjoy with an afternoon glass. Who said weekday dinners had to be basic!
Antiche Tradizioni di Gragnano
When artisan methods, Italian history and intense flavour combine—you're in for a mouthful of magic! Our Fusilli Casarecci encapsulates the flavours of your dish within the twisted body of each strand of pasta. Toss it through a homemade pesto sauce or throw it in a pot with some fire roasted tomatoes and Italian ground sausage and enjoy every bite.