Nothing  creates that relaxing afternoon ambience like a cup of your favourite brew and some sweet, delicious Italian biscuits for dunking. That's where our Nonna Italia range comes in, designed to take you back to the childhood days where scents of baked goods would waft through the kitchen and cradle you like a big warm hug from Nonna. Essential Gourmet brings you three cantucci flavour varieties that are synonymous with traditional Italian baking: crunchy almond & chocolate, lemon and almond. Best served as an afternoon pick-me-up or an after-dinner treat, we know you'll adore these crunchy delights! They also make a fantastic addition to any gift box or hamper, bound to please even the pickiest of giftees when they sit down to enjoy their next cuppa. Order your favourite flavour of our premium Italian biscuits today!
A crunchy Italian almond biscuit is something everyone needs in their life—sitting somewhere between sweet and savoury for those that enjoy more subtle flavours. We recommend trying it with a glass of vinsanto or your preferred dessert wine to cap off an excellent evening filled with traditional Italian foods.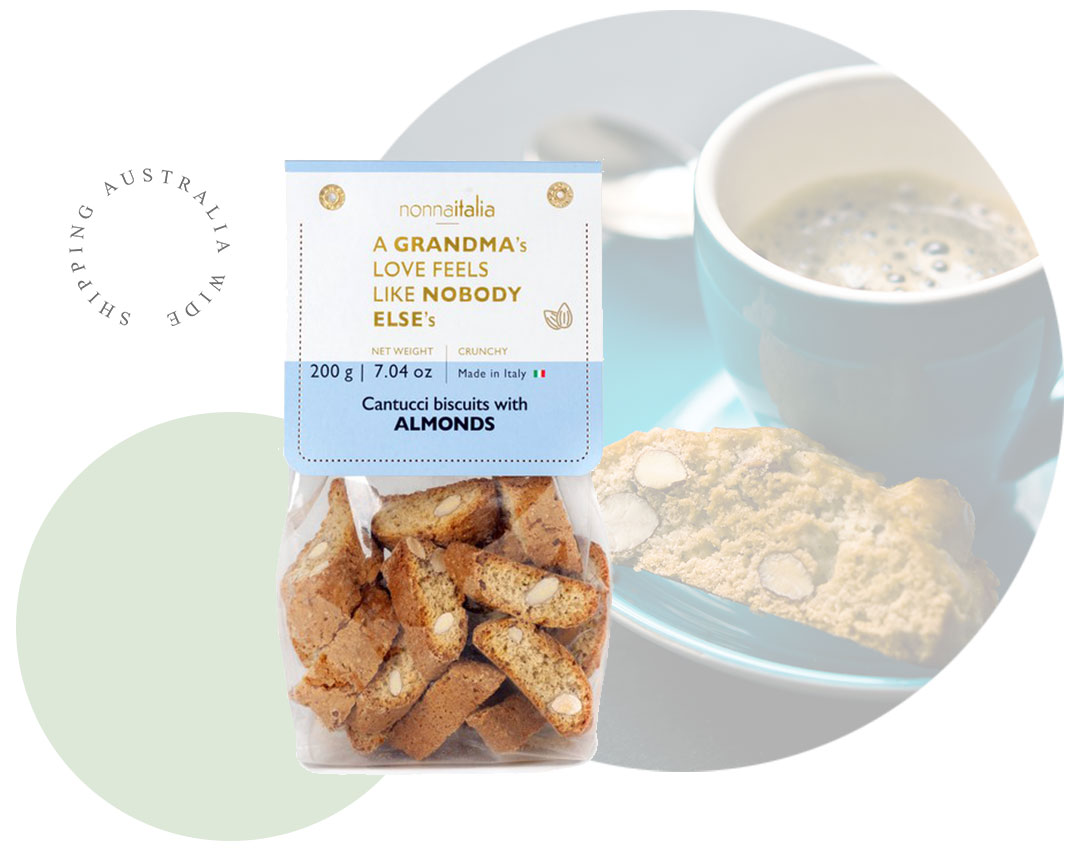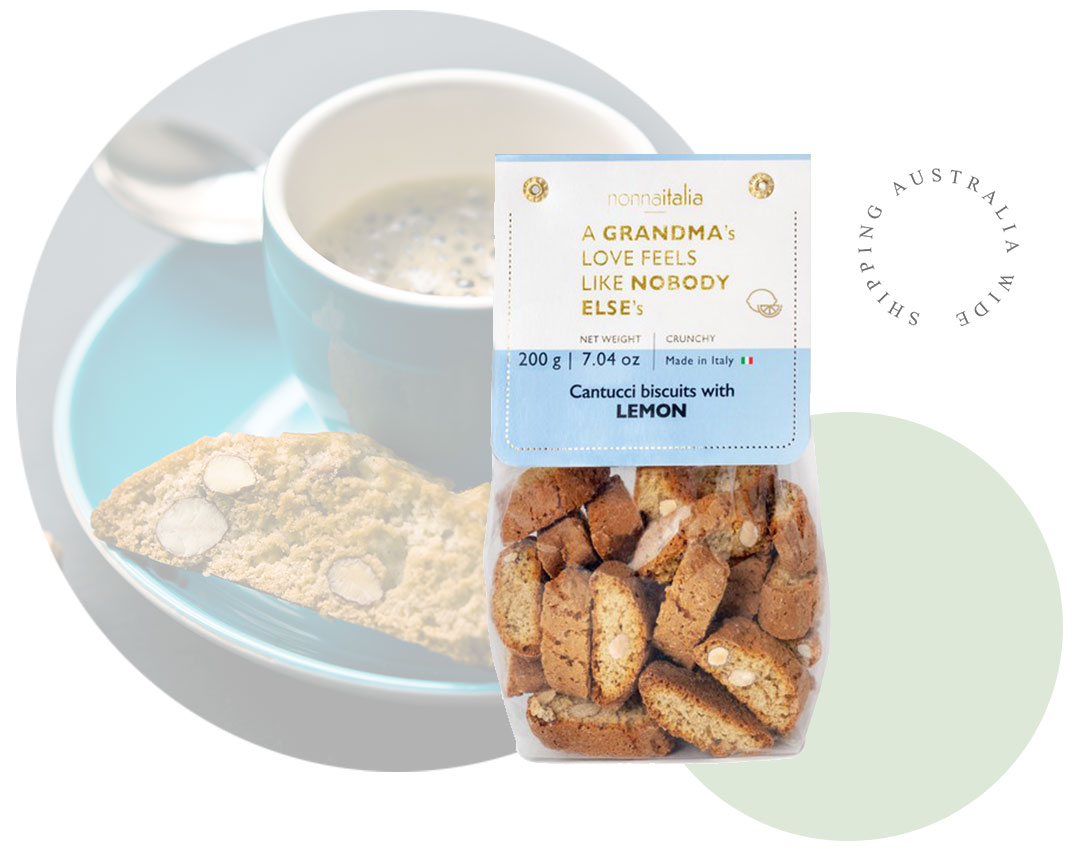 Italy is known for producing some of the most delicious lemon-based desserts in the world, and our Nonna Italia biscuits are no compromise. They make for a timeless treat that the whole dinner table won't be able to stop themselves from grabbing at! Our Italian lemon biscuits are also made with whole wheat flour for authentic flavour and organic goodness. 
A decadent little treat that melts in your mouth between every crunch. Nonna would be pleased to know you weren't depriving yourself of that little afternoon treat! Share your Italian almond & chocolate biscuits with friends or keep them as a pantry staple for those moments where you need a little extra love.