It lifts you up in the morning. It fills your room with a fresh aroma. Then it sneaks into your mind and it warms your soul. It fills your mind with fresh ideas and enthusiasm. It's your favourite routine. You know you can't make it without this wonderful brown beverage. Yes, we are talking about Italian coffee…
Intenso Italian Coffee was created by sincere coffee lovers in Naples driven by the strong tradition of the Italian coffee culture, now available to buy online at your favourite Italian grocery store. During the preparation of this magic liquid, they don't use additives or preservatives, but only high-quality organic coffee with certified origin. Behind that sip of Italian coffee caressing you from within, there is the whole story of passion, love and hard work. The story starts with planting the coffee bushes, harvesting the beans, then roasting them, blending, grinding and finally preparing your favourite drink for packaging. It's a long journey that ends in your mug. Is there anything better when the true professionals are also nature enthusiasts? They care about nature, therefore their capsules and packaging are eco-friendly and plastic-free.
Intenso Classico ground coffee is a carefully selected blend of Arabica and Robusta beans. It has a sweet taste with notes of honey and almonds. With its excellent velvety crema, it's perfect for those who like "creamy" coffee. But don't worry, it won't lose its deep flavour even if you mix it with milk, sugar or flavouring syrups.
Beans, Ground, Nespresso Caps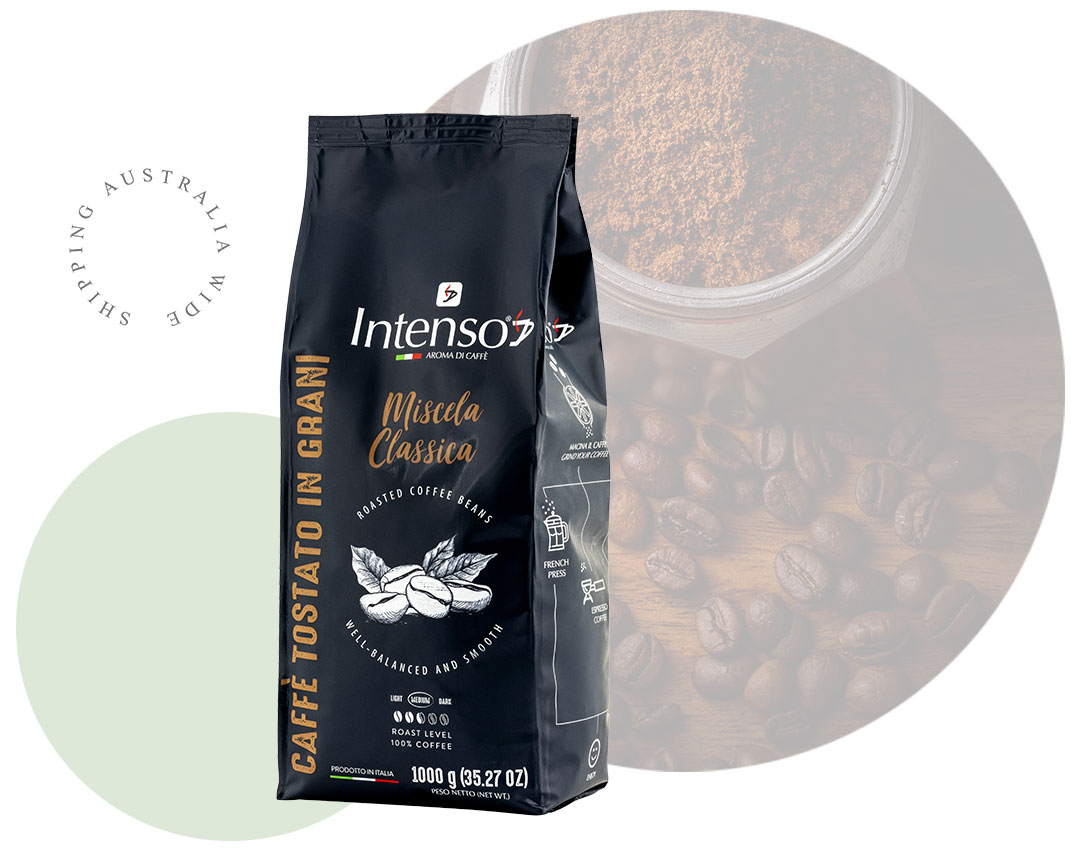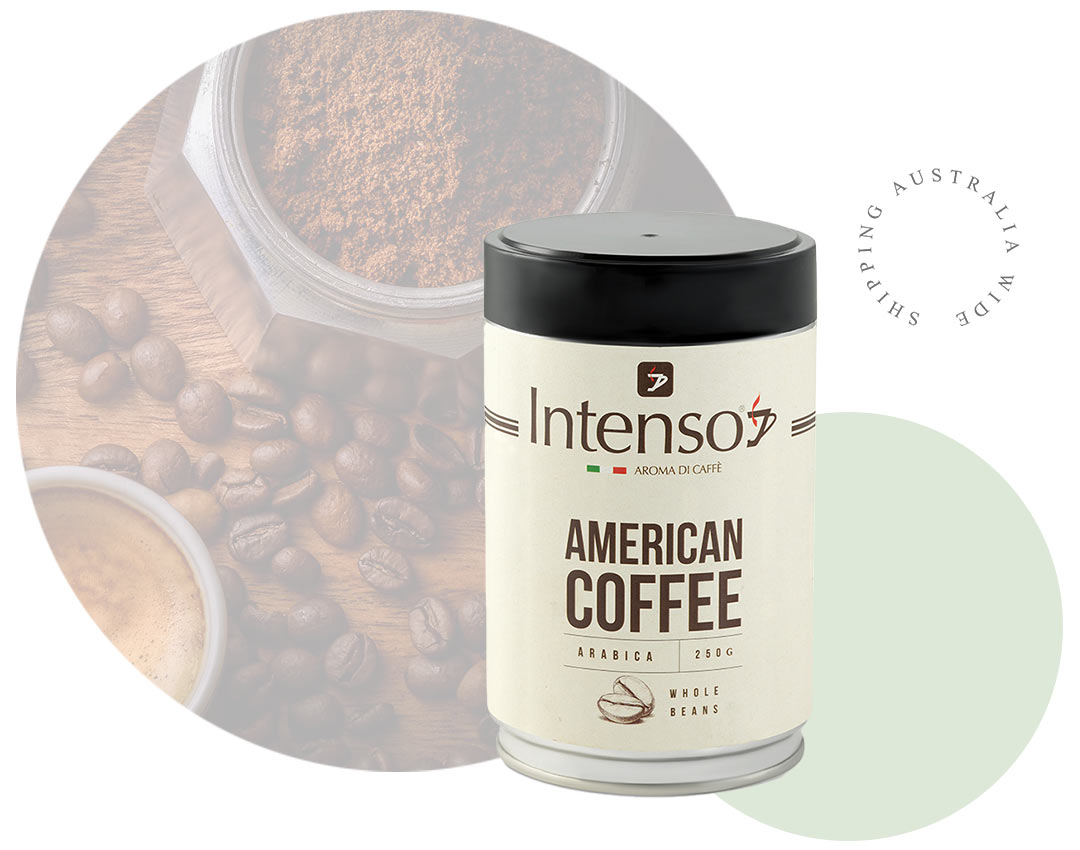 If you prefer to drink your coffee in an American way this is the perfect solution for you. It's made from 100% Arabica beans medium roasted to deliver a mild and pleasant aroma. There are two variants of this coffee. You can buy it with the whole beans or ground.
This coffee, as the name suggests, is made from Arabica beans. It gives a delicate aroma, rich taste and full flavour.
Beans, Ground, Nespresso Caps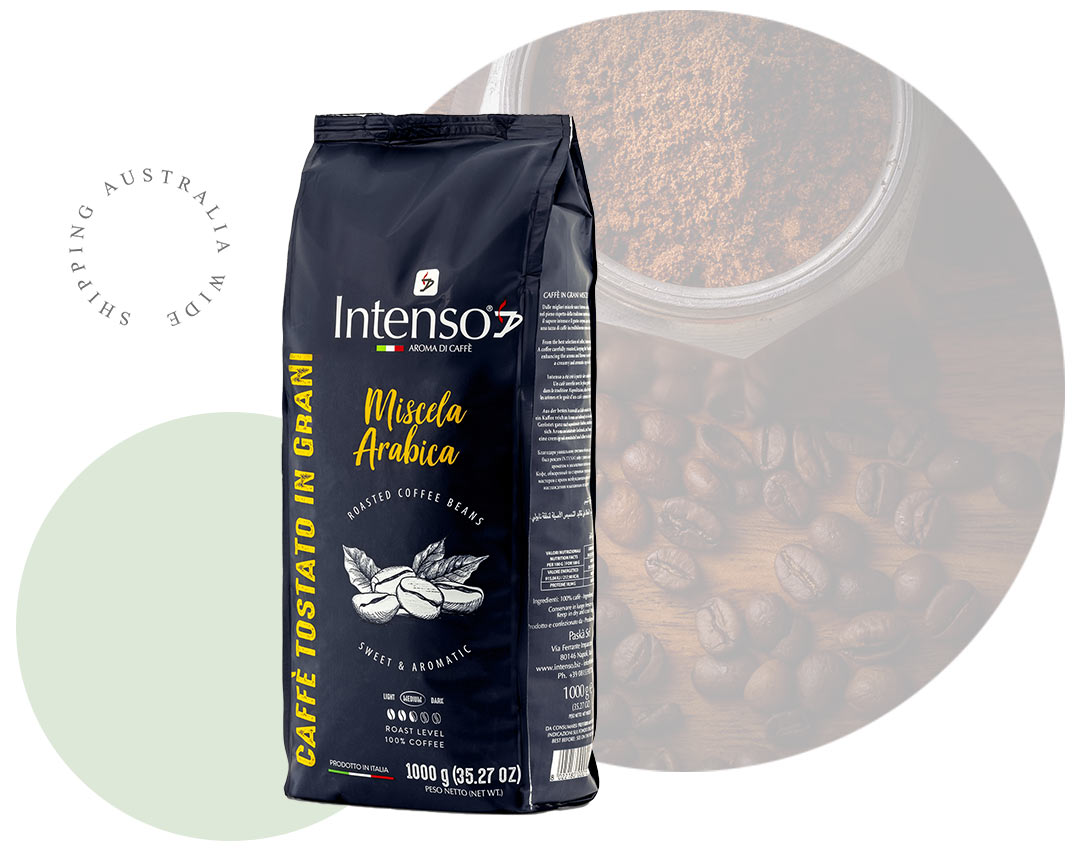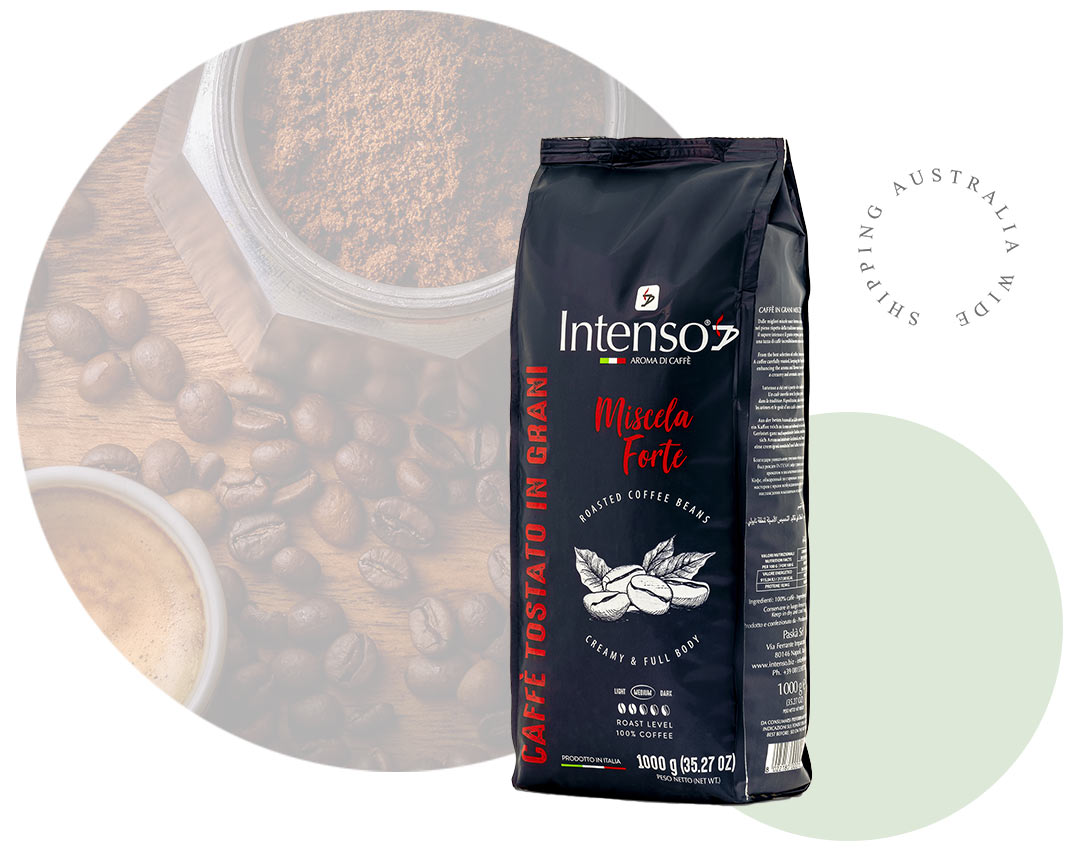 Forte in Italian means strong, so if you enjoy the strong taste of espresso this is the coffee for you. This is a three–origin coffee roasted to perfection to give a strong crisp taste with a depth of flavour.
This is a classic of Italian coffee. It can be made with Italian Moka or French press. It is the perfect balance between a strong, bitter taste and a sweet, creamy finish. It fits very well with milk. We have a ground version of Intenso Coffee Espresso as well as with the whole beans.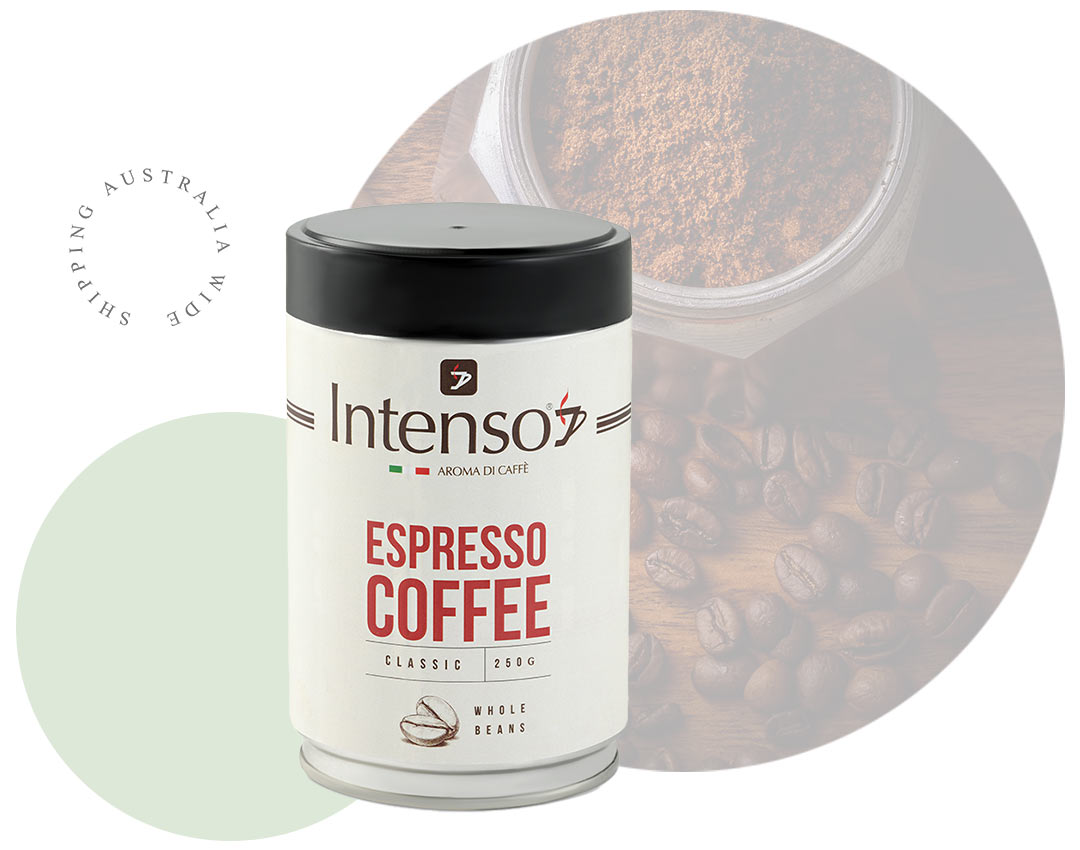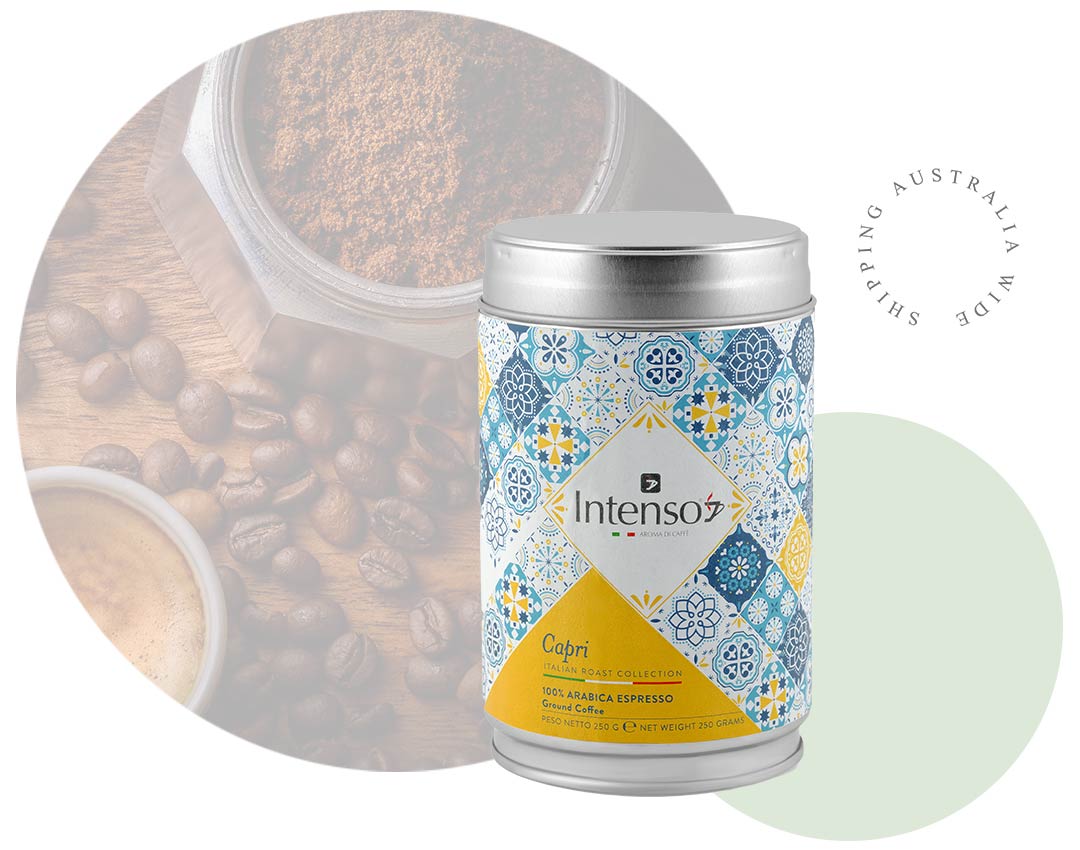 Drink Capri coffee and you will find yourself lying on the beach of this stunning and sophisticated Italian island. It's 100% Arabica Ground Coffee and with its hazel cream colour and soft and delicate flavour, it perfectly represents the magic of the most beloved place in Italy.
There is no more romantic place on earth like Positano. This Italian Coffee is inspired by that kind of "amore". It's slowly roasted and then carefully ground, which gives a fine and creamy espresso that will take your breath away, just like Positano does.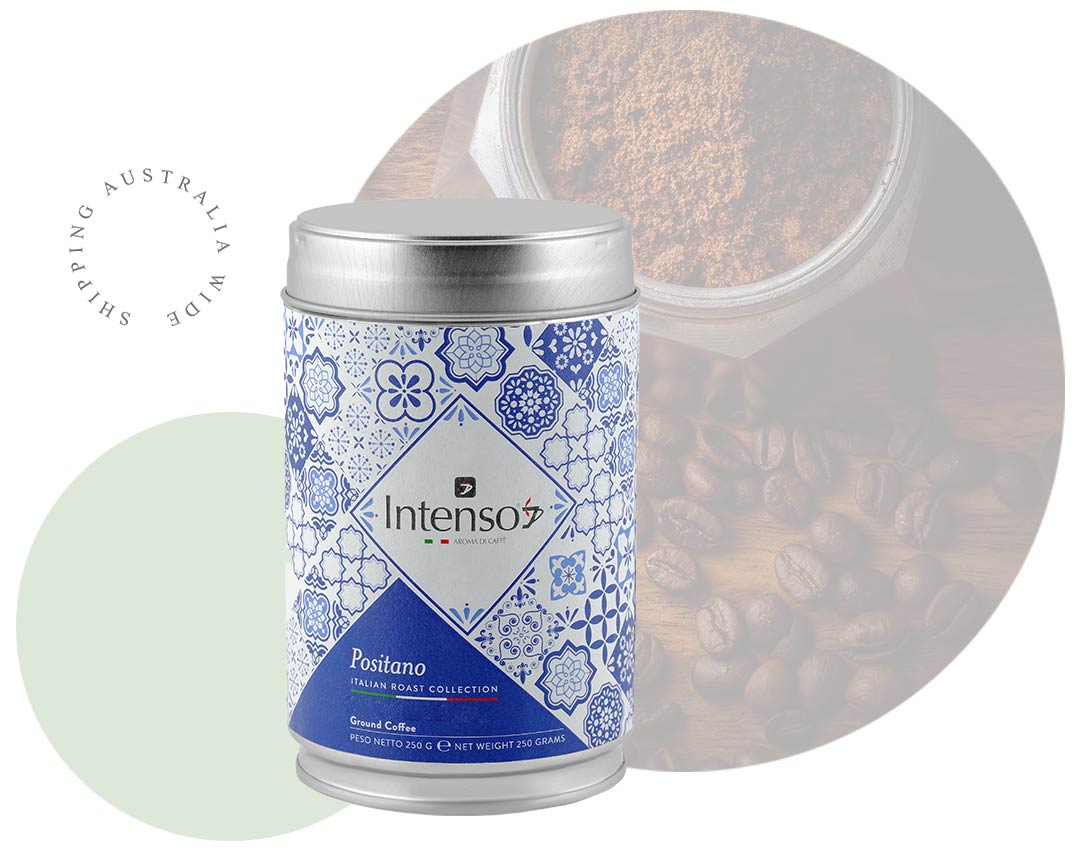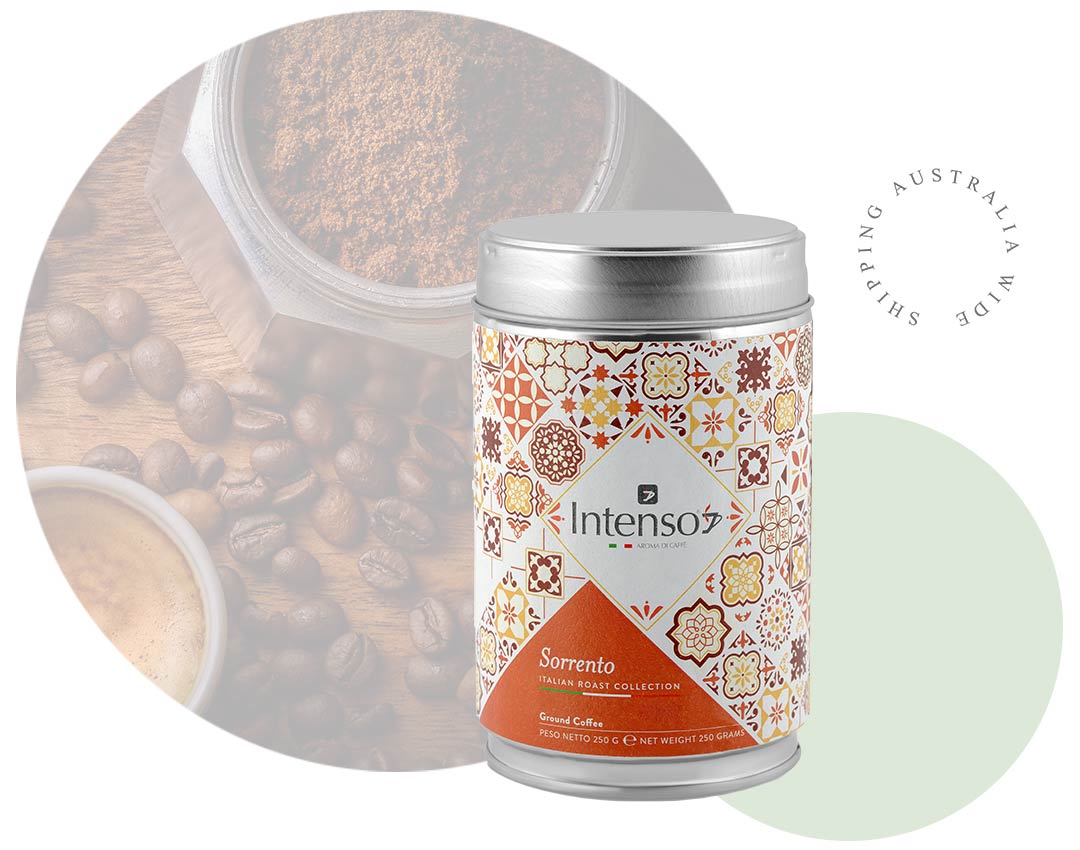 The scent of this Sorrento Coffee will transfer you immediately to the squares of this beautiful city where Italian grannies make you traditional Italian Coffee. It has the same strong and intense taste. It's a full-bodied espresso whose secret is a slow roasting process. If you have never visited Sorrento before this is your chance.
For those of you who prefer organic all the way, Intenso Biologico would be the perfect choice for you. This is a blend of selected Arabica and Robusta beans from the organic crops in Honduras and India. Of course, suffice it to say that it's made without the use of artificial fertilizers and pesticides. This coffee has a full aroma with notes of fresh fruit and herbs.