Italian Groceries


Online Australia
Essential Gourmet is the hub of premium-grade Italian groceries online in Australia. We offer a range of both pantry essentials and specialty goods that come direct from our trusted and reputable suppliers. Our online system means you have access to exclusive Italian manufactured  goods from wherever you are in Australia! As a locally owned and operated company, our values align with that of the Australian consumer.
We know you want fast delivery, affordable prices, and complete quality assurance throughout the process. In addition to excellent service, we pride ourselves on the transparency behind our products—bringing you healthy alternatives that are made with genuine, quality ingredients that also accommodate dietary requirements like intolerance to gluten! So, take yourself on a venture through Italy from the comfort of your very own home. Now is the perfect time to stock up your cupboards with great-tasting Italian groceries online in Australia!
If you're an avid pasta lover that craves the warmth of a hearty Italian dish, but can't bear the consequences of gluten—our gluten free pasta range is for you! Made from high quality ingredients that are good for your gut, we cover all bases when it comes to your favourite meals. Styles extend from Pappardelle, through to a traditional Casarecce! Made with love, Irollo pasta is the secret key to complete indulgence.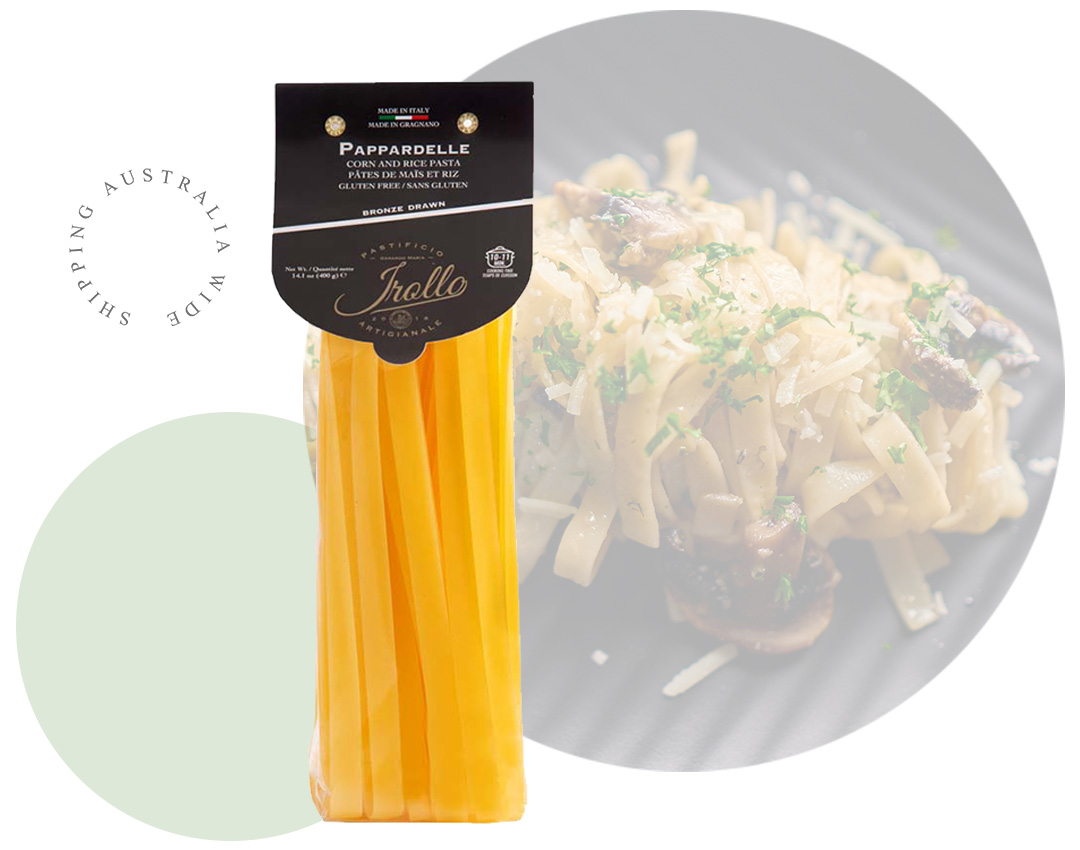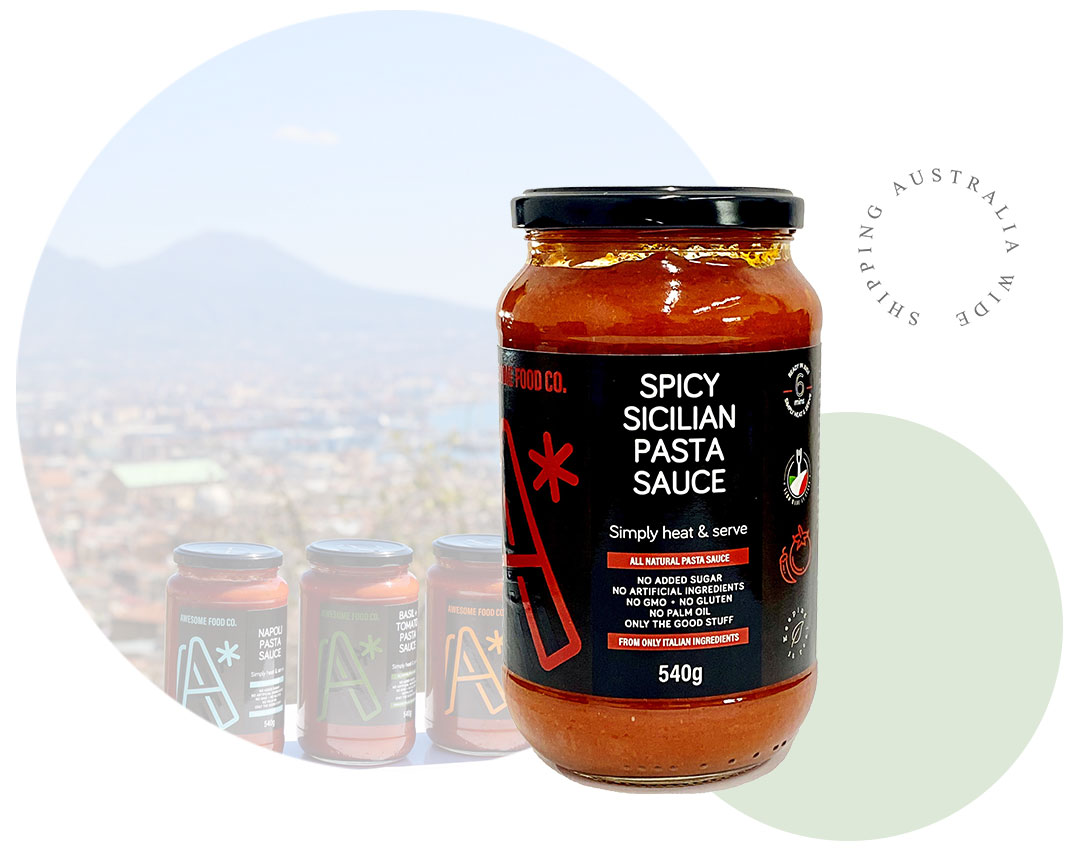 If you're yet to try a flavoursome sauce from Awesome Food Co or strained tomatoes from Bagnomaria, you're in for an absolute treat. They add delicious Italian depth to absolutely any dish you serve! The menu is limitless with one of these jars of goodness in your pantry; utilised for everything from soups, stews and pizzas, to a simple pasta dish when paired with any delicious style from our Irollo range. 
No one knows coffee like Italians, which is why brilliant beans from the Intenso range is an unquestionable choice. With velvet crema and tranquilizing aromas, the range encapsulates both sweet notes and deep intense flavours to accommodate every palette. However you have your morning coffee, we know you'll adore an Intenso brew. Some products come available in grounds or beans to suit your brewing style, and we guarantee they'll blend seamlessly with any milk alternative!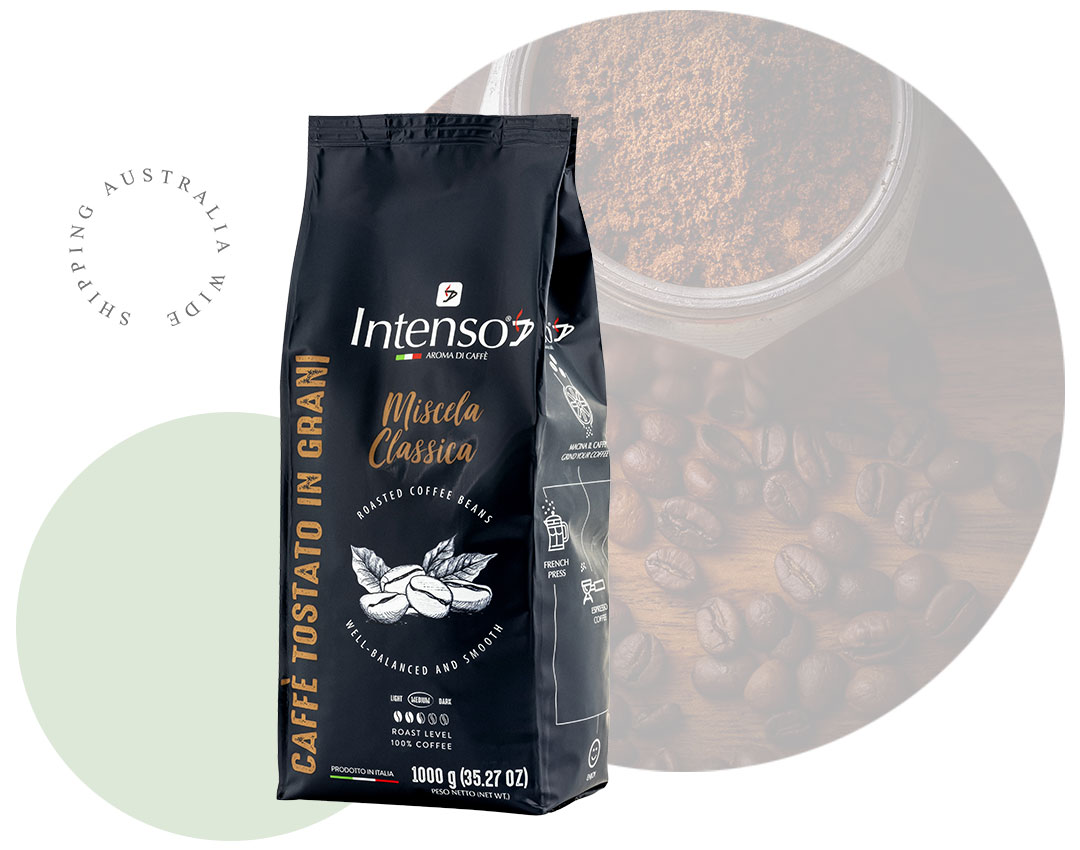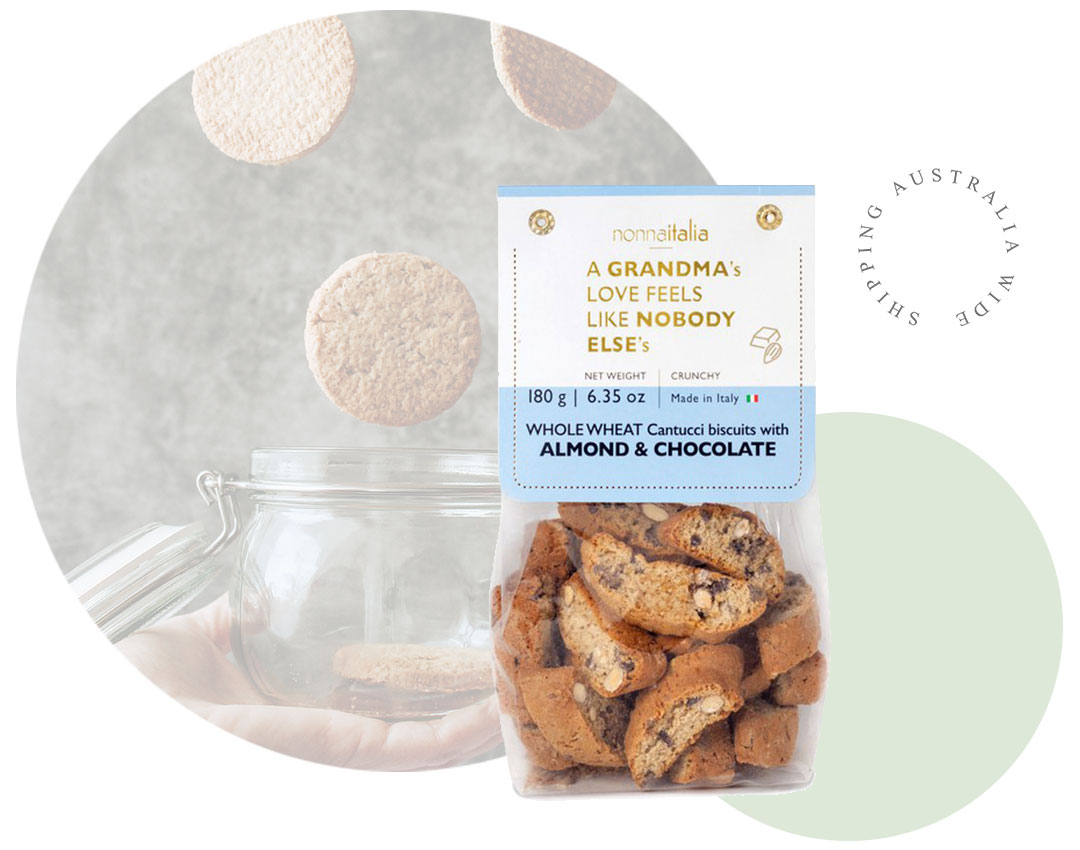 If you've been reminiscing about the sweet scents of Nonna's fresh-made biscuits, the Nonna Italia range will come as a welcome pantry addition. Perfect as a little afternoon treat to enjoy with a hot cup of coffee, these delicious biscuits are a true ode to the goodness of Italian desserts. Flavours available include crunchy lemon, almond, and a dream combo of crunchy almond and chocolate. Treat someone you love with this delightful little hamper addition!
A summer-inspired liquor that brings along the sunshine any time of the year! Our Portofino gin  truly captures the authentic spirit of the Dolce Vita lifestyle. If you're after the perfect gift, the Portofino Gift Box is a faultless choice, containing a classic bottle of Portofino gin that embodies aesthetic value, as well as two premium-grade glasses and a mixing spoon. Sweep yourself away to a breezy summer afternoon with our selection of Italian groceries online in Australia.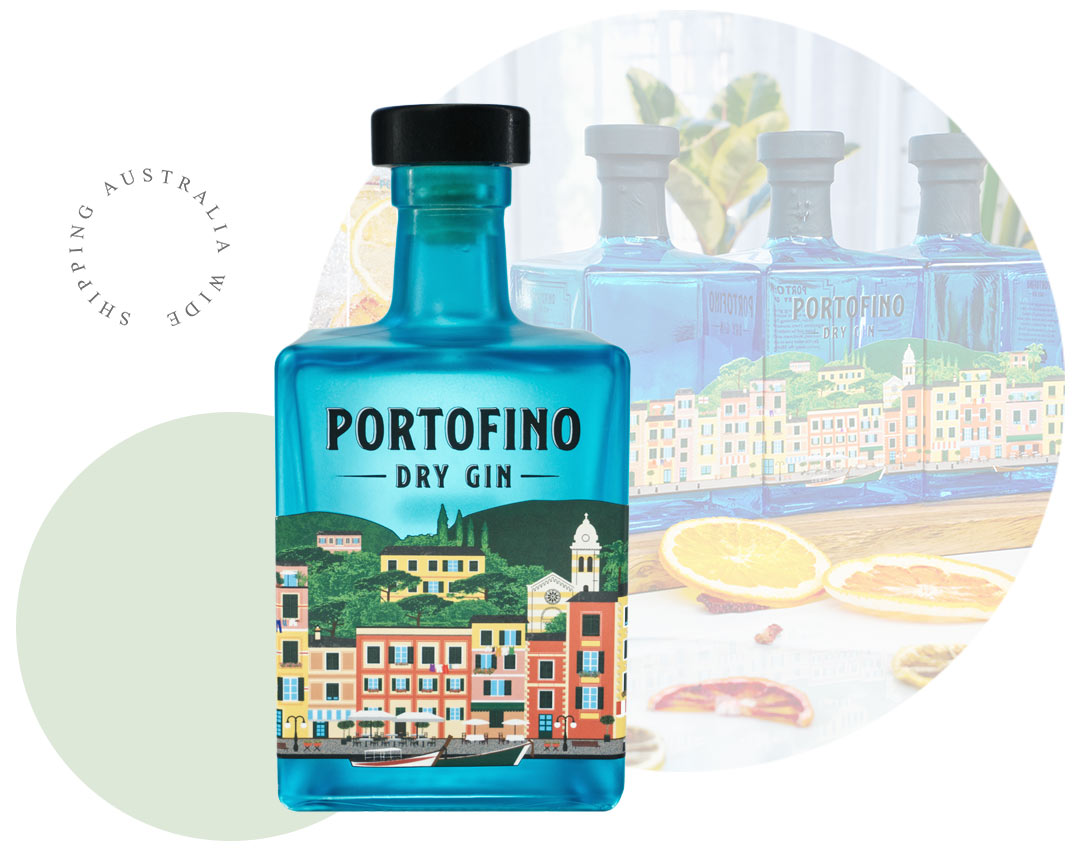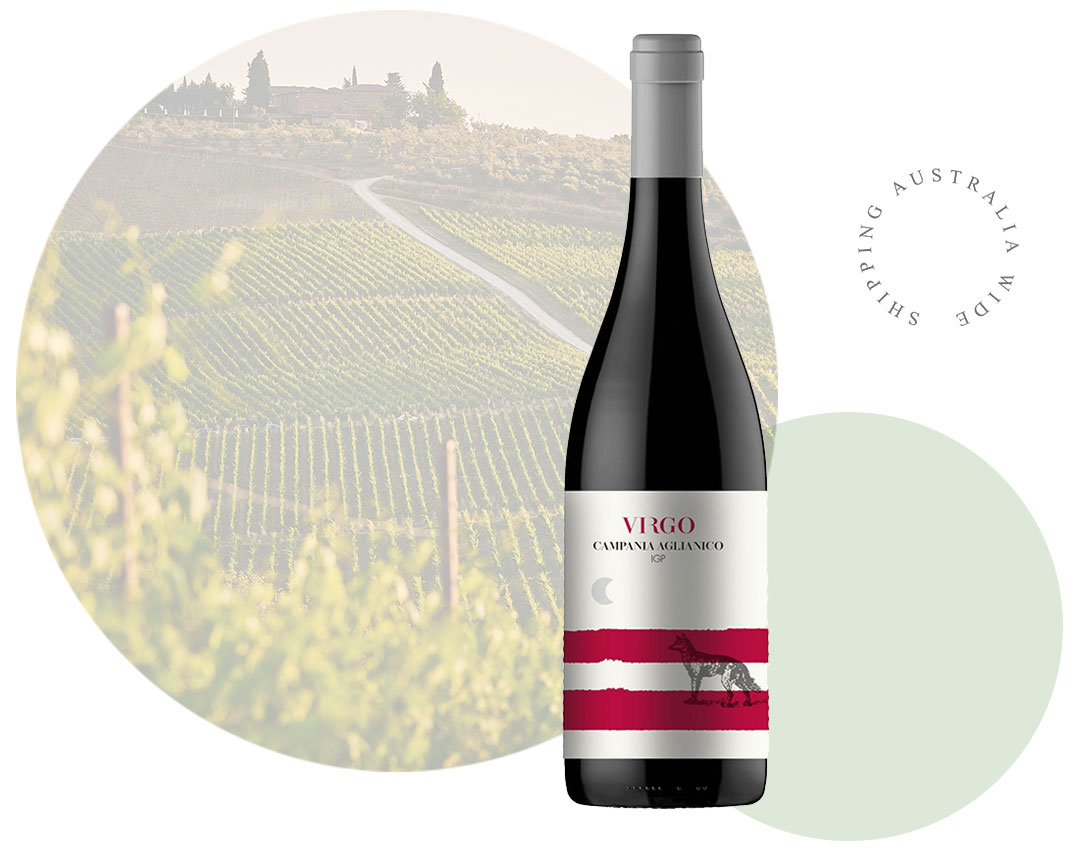 Nothing pairs with a pasta dish like a glass of wine, providing a welcome sensory overload that takes you straight to the streets of Italy. Essential Gourmet is home to a range of white and red wines from the reputable Italian brand: Virgo Compania. Hand-harvested grapes are transformed using intricate crushing and blending methods to embody palette-pleasing notes that make an irresistible complement to any meal. They truly bridge the gap between tradition and taste!
If you enjoy a beer with full-bodied flavour, Birra Maneba is bound to please. The golden European brews boast notes from sweet caramel, to delicate spice. Every bottle is packed with well balanced flavours and backed by tried and tested methods to capture the essence of good beer. Pairing details are mentioned in product descriptions, providing the opportunity for an afternoon of pure indulgence! That's what our beer from the Italian groceries selection is all about.