No pasta lover should have to compromise because of sensitivities to gluten, which is why we've introduced Irollo's premium range of Italian gluten free pasta to satisfy those hearty cravings!
Pasta Irollo was founded by serious foodies and professionals who share a profound understanding of what it means to satisfy the soul, without irritating the gut. Their strong business foundation is built on medical research, access to premium-grade ingredients and an appreciation for traditional Italian-style pasta.
Using tried and tested methods, the production of their gluten free range was specifically intended for those with intolerance or allergies to gluten. However, it's also worth noting that limiting the intake of gluten has become a popular lifestyle initiative, so our product range caters to everyone who'd like to introduce such lifestyle changes without compromising the diversity of their food intake, or cutting out the classic favourites that mamma used to make.
Whether you're catering for friends and family or you simply enjoy spending an afternoon in the kitchen, we recommend everyone try Irollo's best gluten free pasta in their next home cooked dish. Buy yours online in Australia's best Italian grocery store and enjoy the convenience of delivery straight to your door!
A traditional Casarecce is an Italian household classic. It's a particular favourite to use within sauce-based pasta dishes, as it's loosely twisted and tubular form retains moisture and flavours within to maximise the flavour of every bite. Originating from Sicily, the term means 'homemade', so it's no surprise that Casarecce is the perfect selection for all the rustic, wholesome pasta dishes that we love so much. Combine it with a pancetta sauce or make a big pot of classic alla puttanesca and enjoy all the goodness without the impacts of gluten!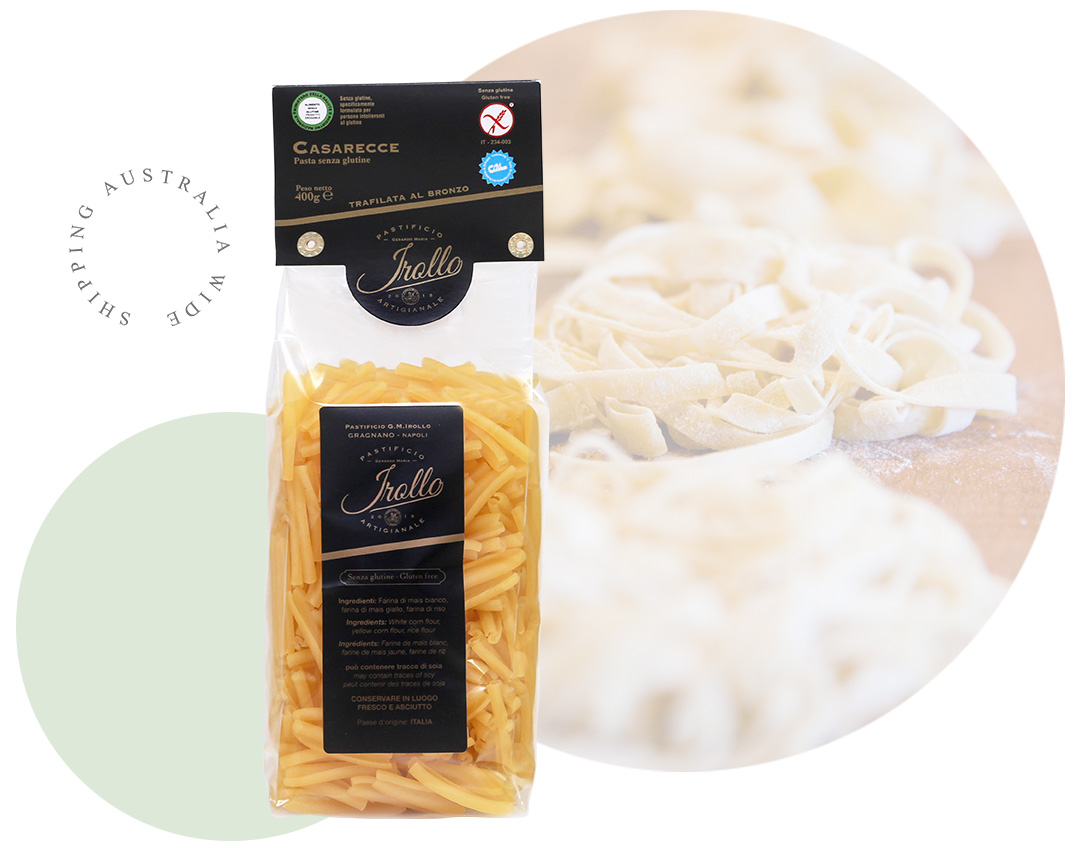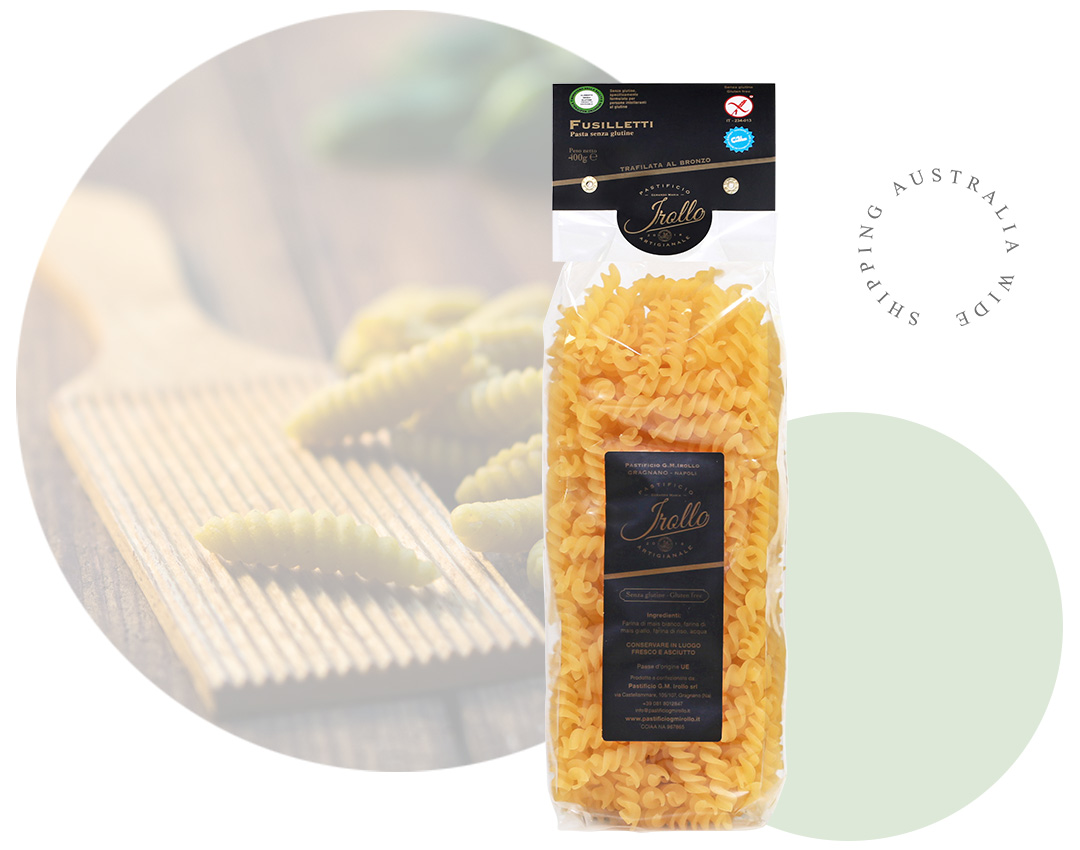 Irollo continues to exceed the expectations of gluten-free foodies with a delicious Fusilletti. Bringing a delicious 'twist' to any popular pasta dish, it goes exceptionally well with pesto recipes and seasonal vegetable sauces. It's elongated shape is also perfect for encasing flavours, making for a mouth-watering pasta bake. You'll never have to sacrifice great flavour for your gluten intolerances again!
Bringing you the traditional taste of Tuscany, Irollo has introduced a gluten-free alternative to the prized pappardelle. The shape resembles a wide ribbon, best suited to creamy dishes like an indulgent carbonara or a mushroom ragu. Order yours online today to experience the distinguished flavours of Irollo's premium Italian pasta range!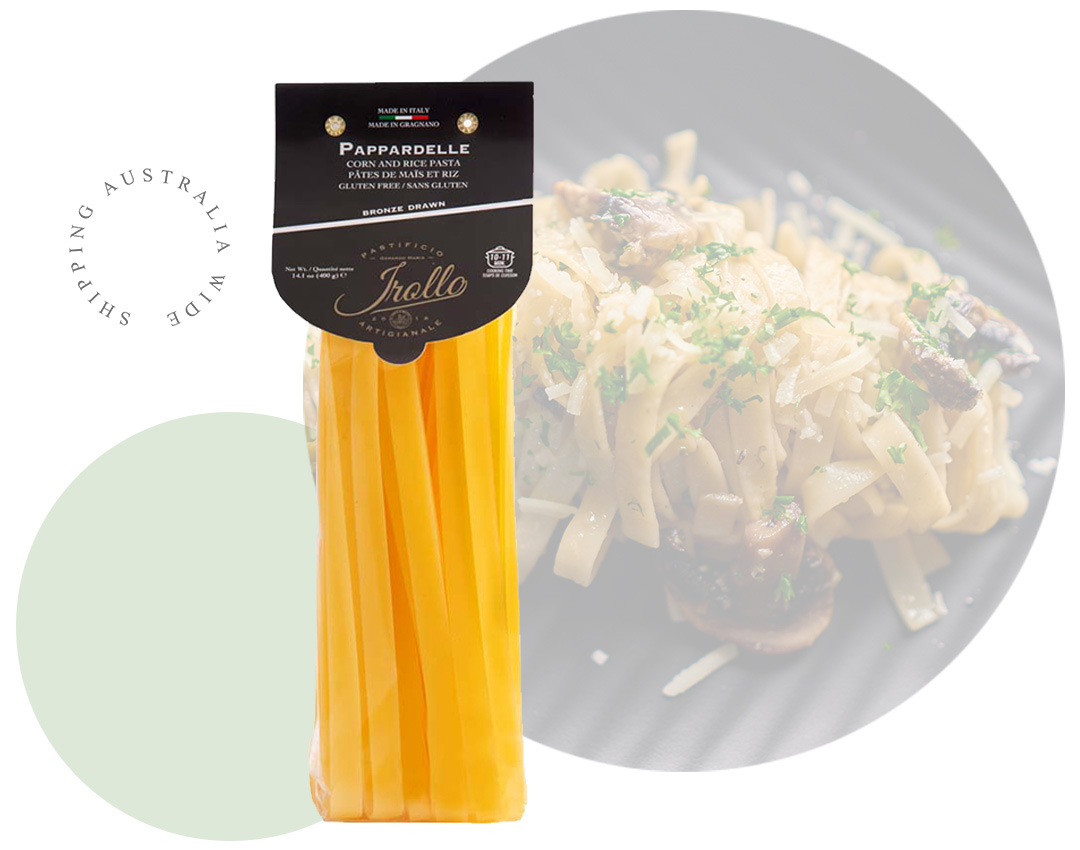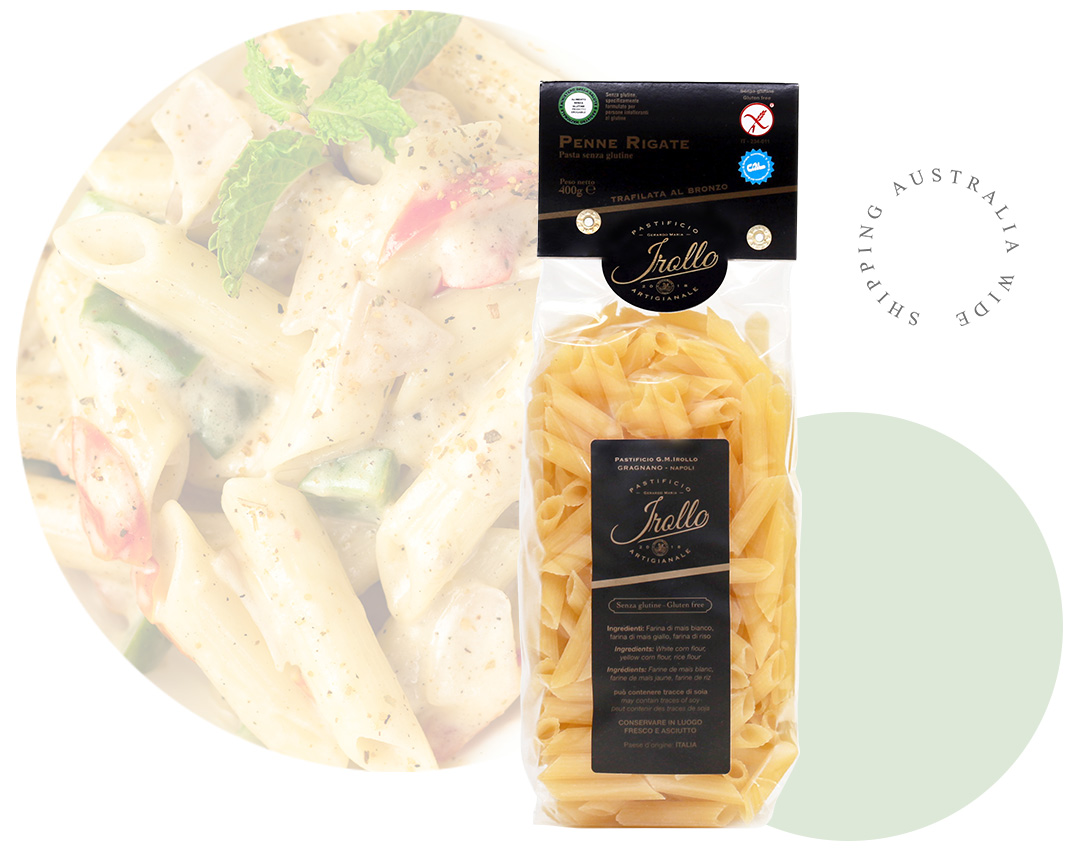 As compared to a classic penne, the flute-like shape of Irollo's gluten-free penne rigate nicely scoops up and retains the fillings that make up the heart of your dish. Combine it with chunky meat and vegetable recipes, oil-based sauces, or even add it to your stews for a deliciously filling meal that you won't even suspect is gluten-free. We only supply Adelaide's most fulfilling flavours in our online range!
Many would put the classic spaghetti up there with their favourite styles of pasta. It's diversity and fun traditional form make the gluten-free option from Irollo an essential pantry staple, with a range of cooking possibilities and absolutely no compromise on quality taste.  Faultless methods, authentic flavours and zero traces of gluten will make your next spaghetti bolognese one to remember. Keep your household happy with the best Italian-inspired flavours available in Australia!