"Don't cry over spilt milk, it could have been gin", says the famous quote, and we can't help but agree with that. Refreshing, simple and delicious summer drink, started off as a form of medicine, apparently has a purpose to heal our souls. Is there a better place for healing your soul than the Mediterranean sea? The smell of the sea salt in the air, the golden sun rays caressing your face and the sound of seagulls everywhere around you.
Experience the sensation now with our Italian gin.
Made in Portofino, a small Italian village between the Ligurian Hills and the Mediterranean Sea. The picturesque, half-moon shaped village with colourfully painted houses lining the shore of the harbour. This charming, breath-taking village has always served as an inspiration to many artists. And that's the name that fits best to the Prudel family – the artists. Their Italian gin is pure art created to embody the authentic spirit of the Dolce Vita lifestyle. Every sip of it invokes the Mediterranean summer breeze. Its floral scent reminds you how important it is to slow down and appreciate life.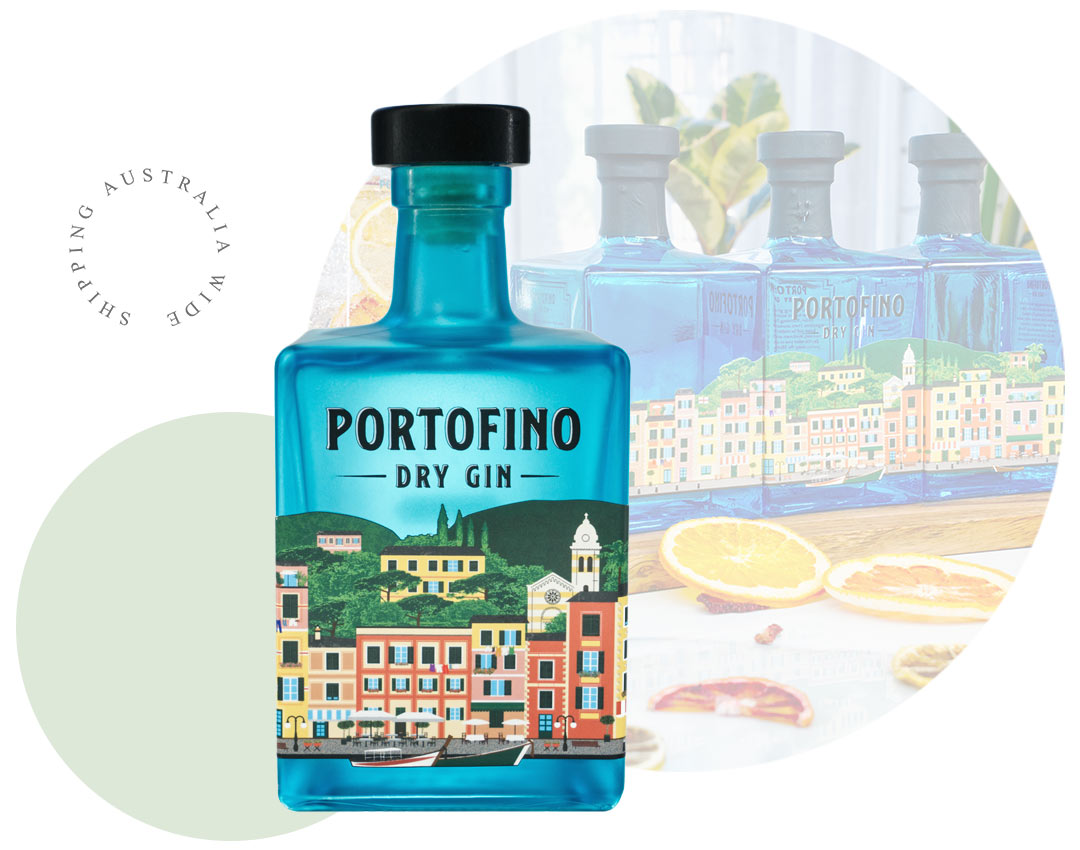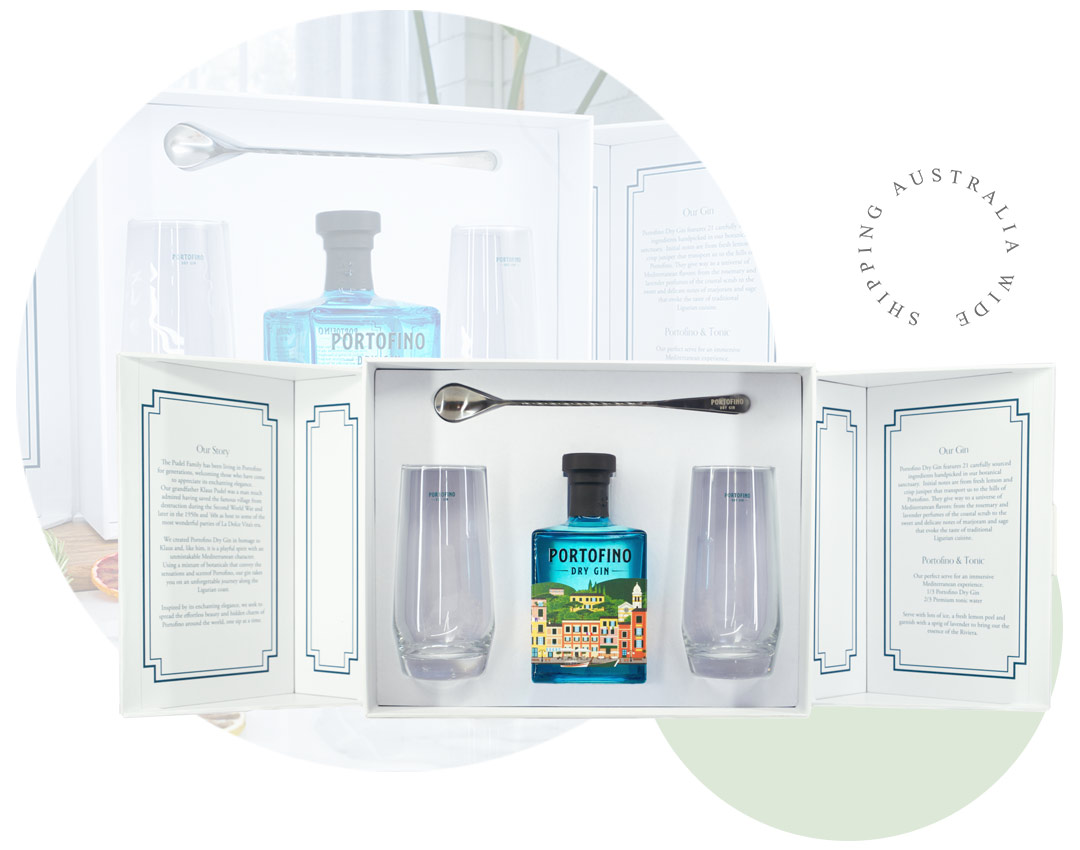 Portofino Italian Gin is light and dry with perfectly combined citrus, floral and herbaceous notes. It contains 21 locally sourced ingredients grown and harvested by hand on the Portofino hills. From aromatic juniper, an essential part of every gin, ambrosial lavender with its mild and pleasant scent, the sharp taste of lemon to floral iris and rose and, inevitable, herbaceous rosemary, marjoram and sage. All of these ingredients have been selected carefully to give a unique Mediterranean taste. Get the gift box packed with a bottle of gin, 2 Portofino glasses and a mixing spoon.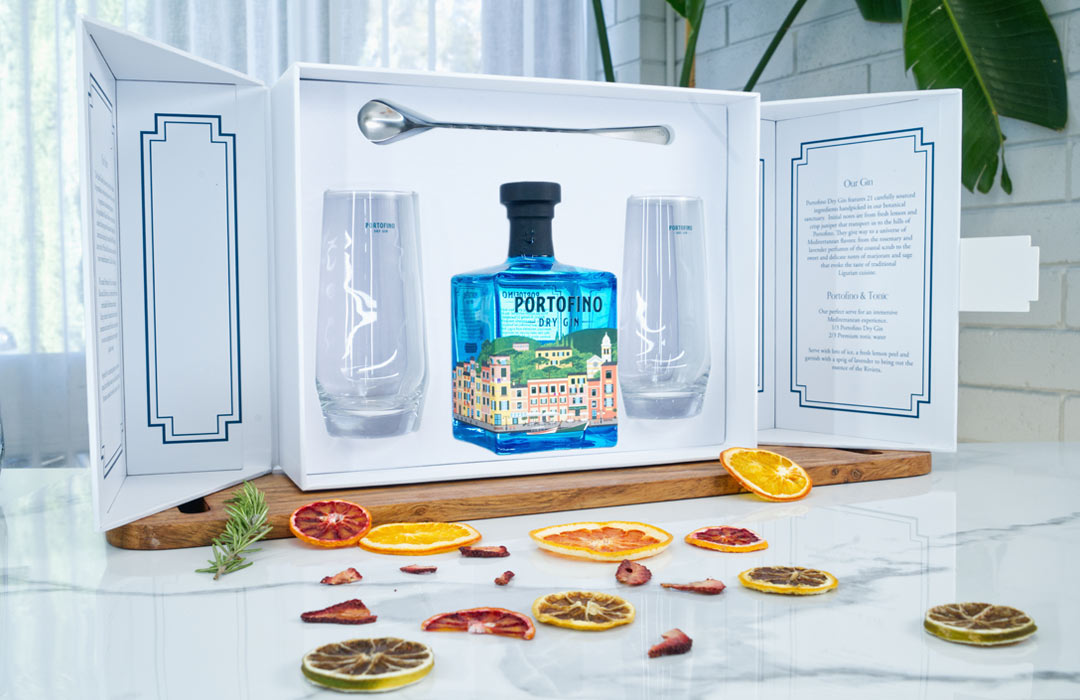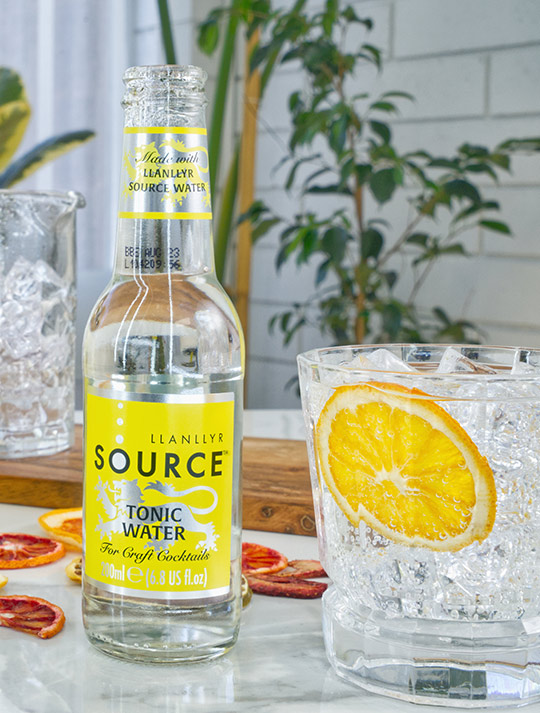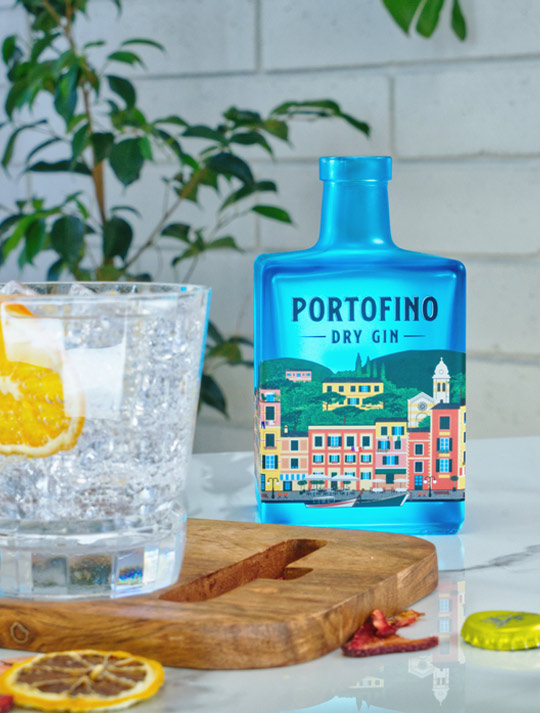 This wonderful beverage is the fusion of tradition and contemporaneity.
The first step to it is a light maceration process. After that, each individual plant – juniper, lemon, lavender, rosemary, iris, marjoram, sage – is distilled separately in an ancient copper still, traditionally used to distil local liqueurs and grappas. It's also going through cutting-edge technology that produces vacuum distillation preserving the most delicate aromas of these precious botanicals. The final step is mixing each distillate and creating a first-class drink.
The perfectly balanced gin is created. It is citrusy but soft. It has a clear note of juniper flawlessly combined with subtle spicy aromas and light floral nuances. It's all in the details. That's why even the design of the bottle has a purpose to conjure up the most picturesque landscape on the Italian coast with clusters of pastel houses nestled in a wonderful nature made of green hills and an intensely blue sea.